Last week, I spent a day in prison.
Except it's not a prison any more. It's a popular tourist destination now known as Alcatraz Island. Back in the day, it was where the worst prisoners were sent: bank robbers, murderers, and income tax evaders (mental note: taxes ain't no joke).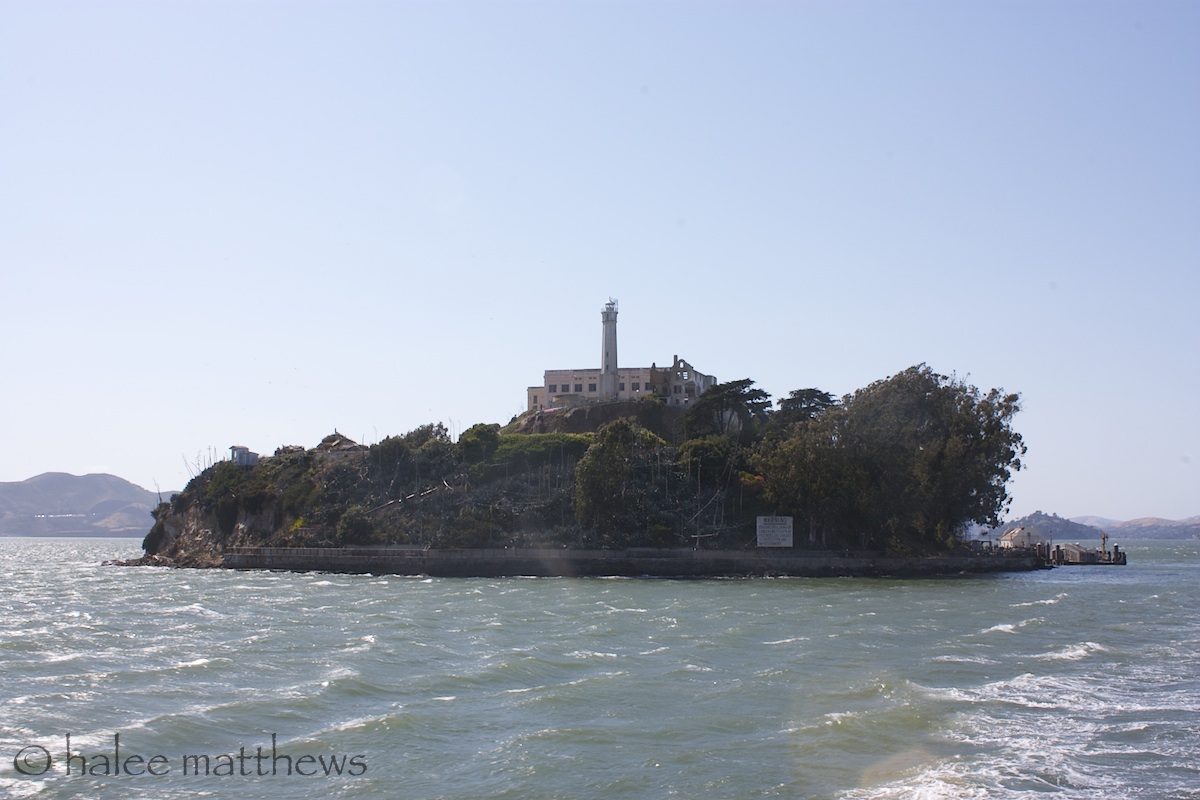 Welcome to the Rock.

But it wasn't just a prison. When the prison closed in the '60s, a group of Native Americans took over the island for a couple of years to protest their treatment.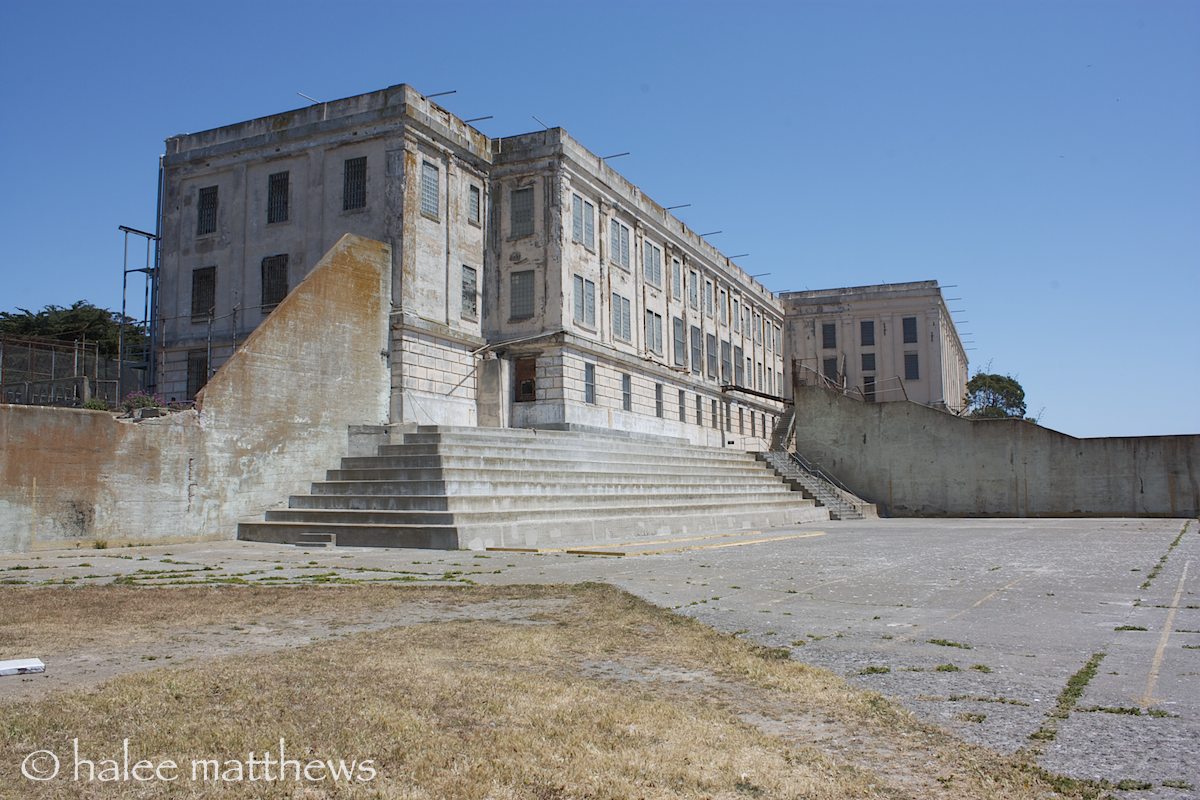 The big house.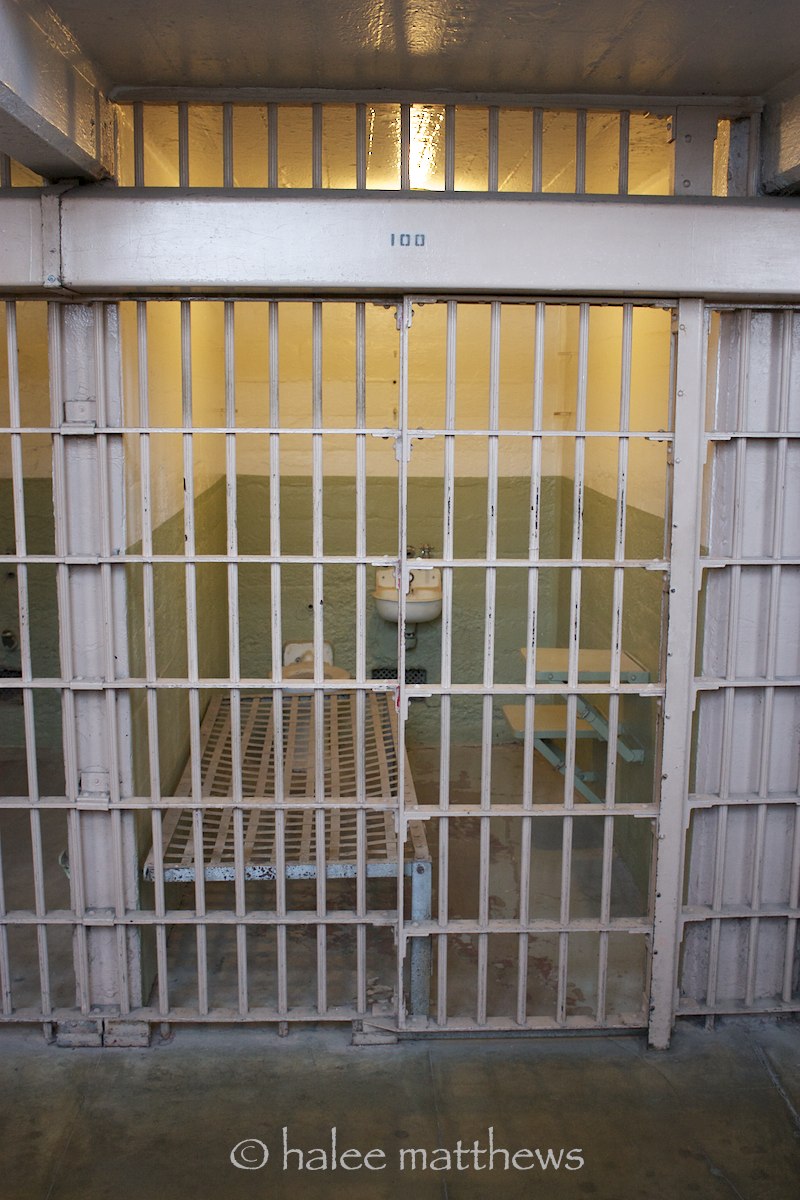 Cozy, isn't it? Kinda reminds me of my dorm room.

The yard.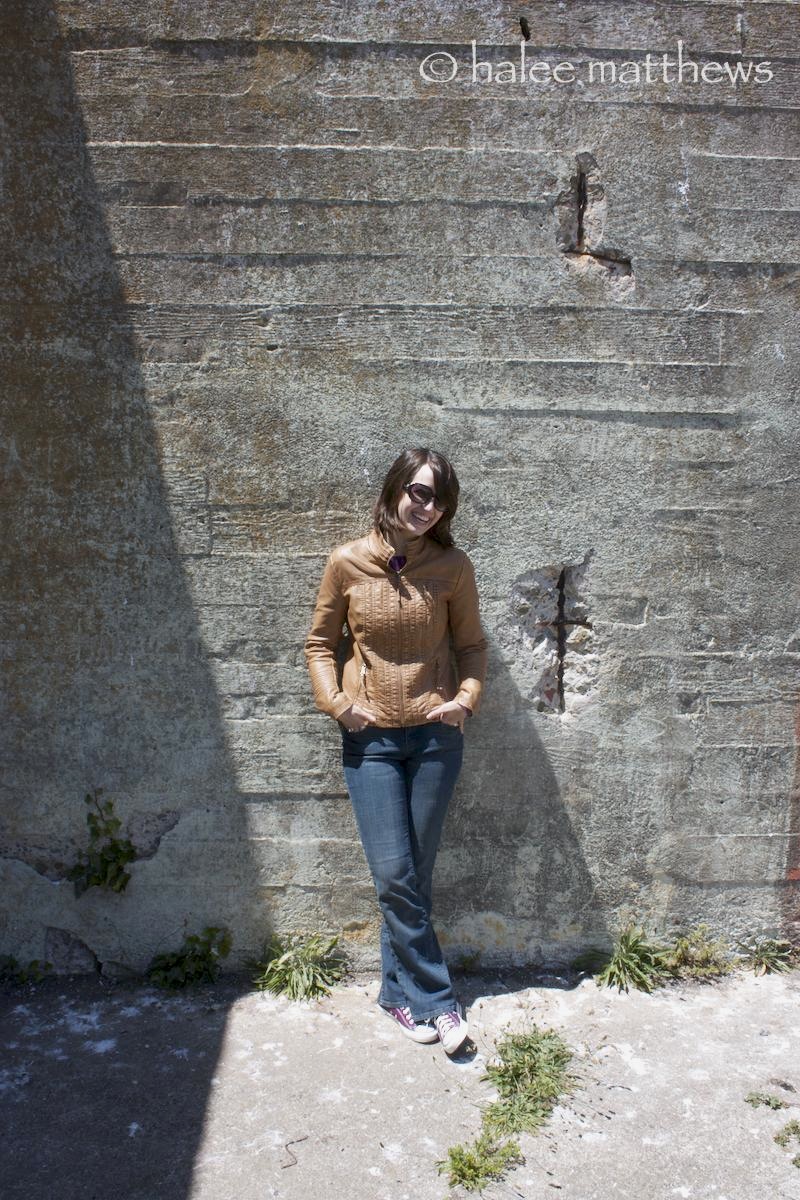 Rocking my purple chucks in the yard of the big house.
And that's not all, folks. More to come on Tuesday…