Whew. My week has been . . . ridiculous. Hence the lack of a post yesterday. I spent most of the day driving to and from a mechanic and dealing with some intense car drama.
Here's the short version: Luna (my beloved '07 Nissan Versa hatchback) was damaged by a mechanic. In February, he put the wrong transmission fluid in her, and in September she started having some problems. Which got worse until we barely made it back from TN last weekend.
In any case, my baby needs a new transmission. Technically, the mechanic is liable but we really didn't want to go the legal route. After hours of back-and-forth, we ended up getting a little money from him, but don't be surprised if you see a "save Luna" campaign. Thankfully, I'm starting work on Monday, so my first paycheck will go to make sure Luna comes back to me healthy.
It kills me to think of Luna being injured, so let's move on to happier topics. Like graveyards.
Okay, I know most people might find them morbid but I love cemeteries. For one thing, they're guaranteed to be quiet. For another, there are usually lots of lovely scenic views framed out by trees. And I think it's absolutely appropriate for a suspense writer to feel comfortable in a graveyard. So there.
A couple weeks ago, my husband and I jumped in the car in search of autumn. I wanted to see gorgeous leaves, walk down tree-lined streets, feel the cool air. The last few autumns, I've been busy with classes and I wasn't about to let this one pass me by.
Not surprisingly, we ended up in a cemetery. A rather stunning cemetery, I think you will agree.
We got to drive through this entryway. :O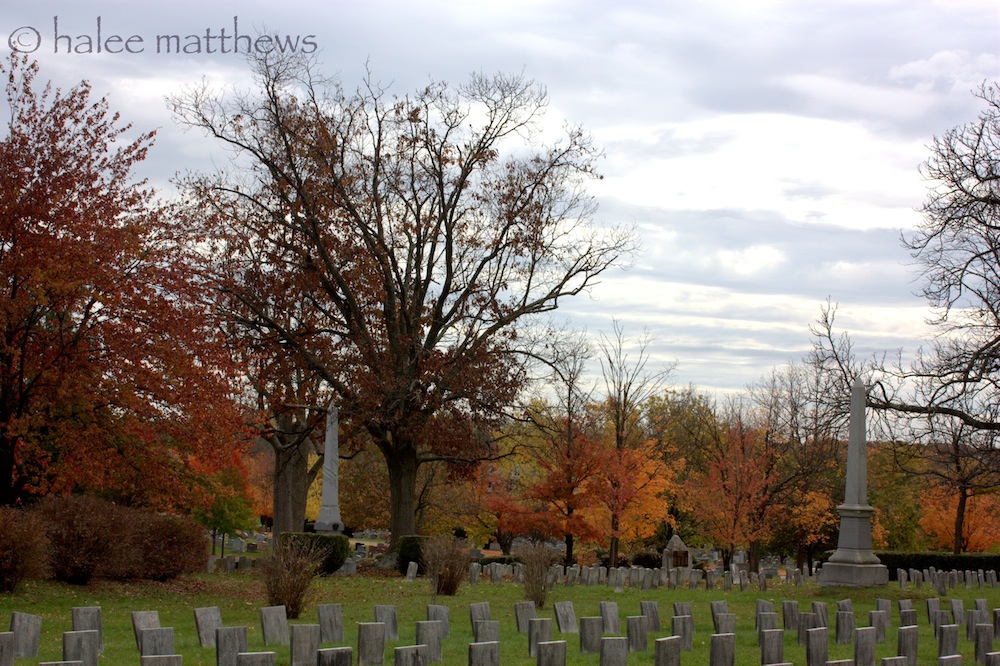 With a sky like that, how could I not take oh, a hundred or so shots?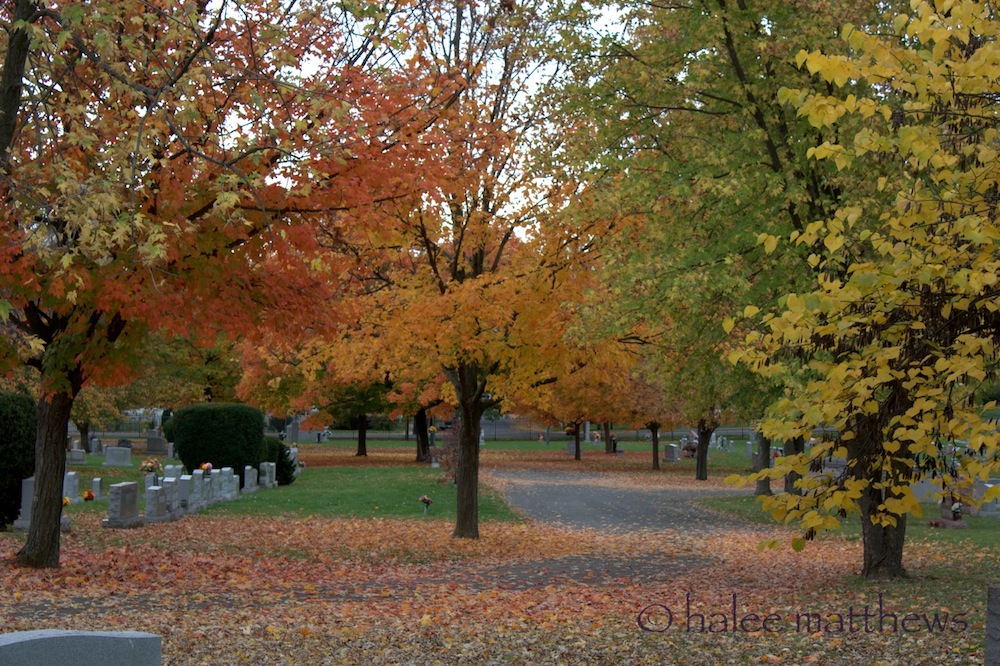 Gorgeous trees!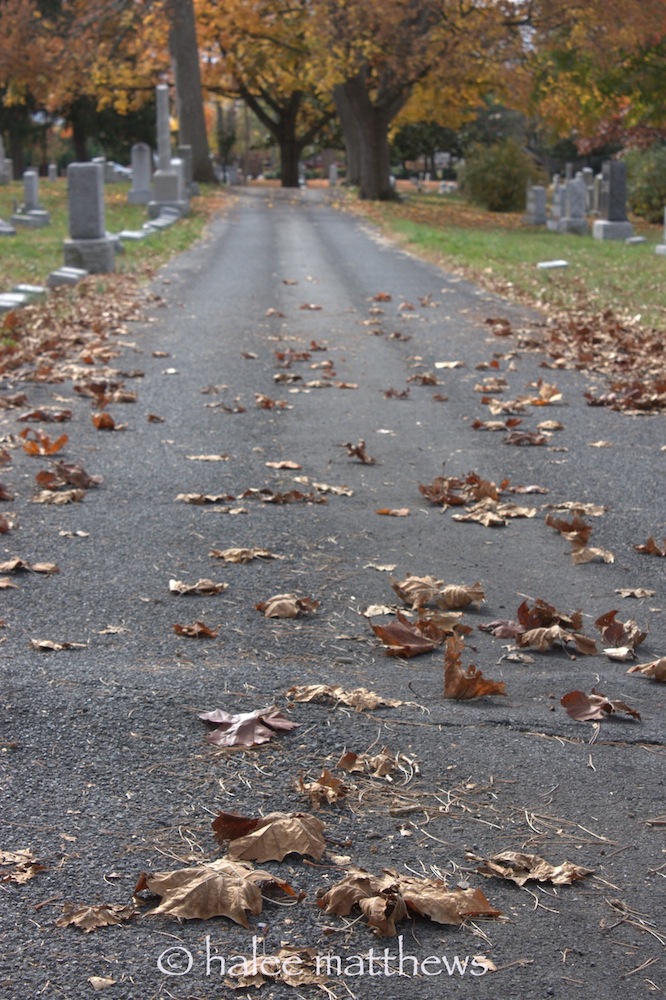 Lovely pathways.
And, spoiler alert, a new design of my site is in the works. When it will be here, I'm not sure yet, but I had an idea for a design based on some cool, dramatic shots that involved my shoes being somewhere other than my feet. And no, you can't see those shots yet. 😉 But here are a few other fun ones we snapped afterward. Consider yourselves lucky. I hate having my picture taken. But I did discover that my good side is my left side. Now I know.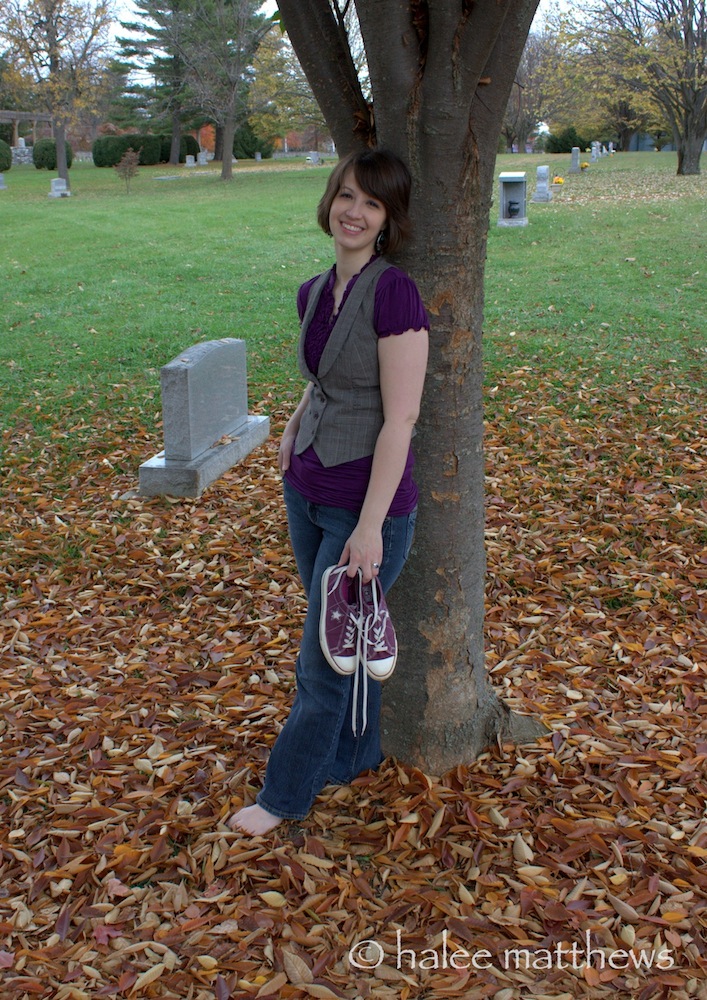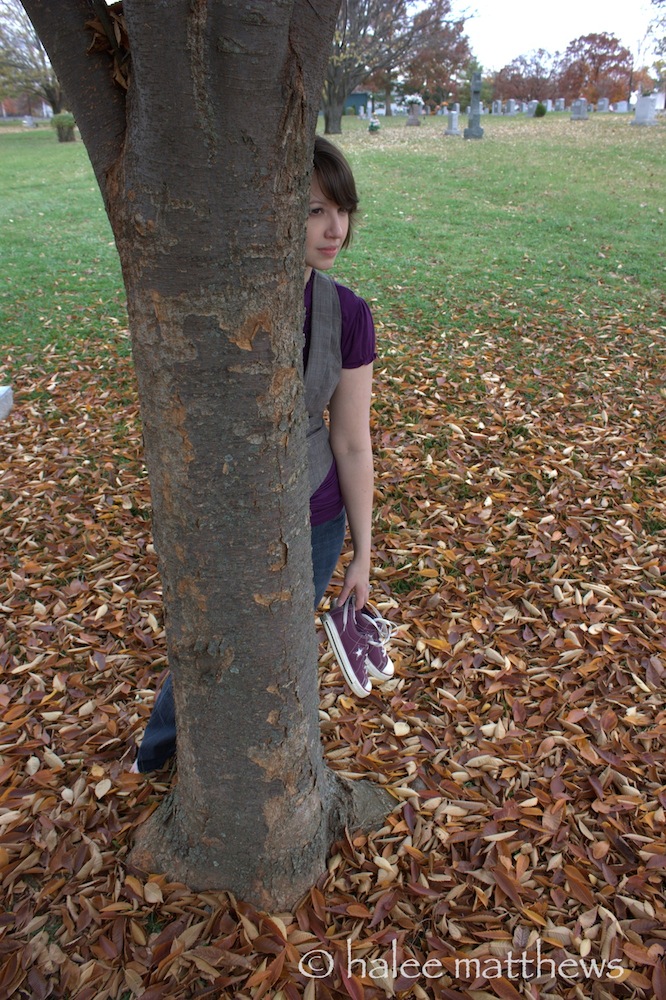 What can I say. I love graveyards. What do you think? Graveyards: peaceful landscapes or ghostly burial grounds?