Darkness surrounded us. A single light shone into one corner of the parking lot, failing miserably in its battle against the darkness. Three other cars stretched out across the parking lot. I was forced to guess where the lines were for my parking spot. As we climbed out and shut our car doors, the thuds resounded against the silence like gunshots.
"Um. Hopefully there will be more people here tomorrow…" Abbie commented, her eyes darting around the lot.
"Yeah. Uh, probably. I bet." Clearly I was confident.
With luggage in tow, we strode up to a solid wooden door. After successfully encountering a living, breathing, and not creepy-looking human being who successfully checked us in, we decided to explore. In the darkness. (I know this may seem like a dumb idea to most people, but you have to understand… we had been cooped up on a plane for several hours and we were anxiously excited. There was no sitting idly by.)
We wandered through the building we were in, then the next one, as the halls echoed in silence. Was there anyone else staying here? Were we, gulp, the only guests?
As we tiptoed around outside, the trees rustled, their skeleton arms scraping against each other like beggars reaching for the last crumb.
"I think there's a cliff or something right there," Abbie observed as she crept up to the edge and leaned over.
Did they have cliffs in the wilds of Minnesota?
"Be careful," I responded in all my wisdom. "The last thing we need is for you to trip because, well, I won't be able to save you in the darkness. I'm sorry."
We crept past what looked like long patches of dirt, flanked with tall boards at one end.
"Hey is that for horseshoes?" Abbie asked.
"No, it's graves," I answered. "Probably the last two people who stayed here."
We shuddered at the thought as our feet scuffed against the gravel. Eventually we decided we had seen everything. If they had cameras there, our faces were on each one. But it didn't seem like the kind of place that had cameras.
The next day, thankfully, the inn was much less intimidating with sunlight falling on the trees and buildings. And it was a little more populated, with both people who, like us, were there for the Storycrafters' Retreat, and others who were just enjoying a weekend away. And we hit the ground running, with Susie (Susan May Warren) leading the charge.
I was afraid it would be frustrating for a pantser like me (seat-of-the-pants writer), that I would be confronted with dull formulae that would trample my creativity. Quite the opposite. The suggestions spurred my thoughts, fueling me with a process for brainstorming.
I definitely learned enough to make my head spin. My only regret is that I didn't have more time to take some cool shots, but these will give you an idea of the atmosphere. (Please believe it looked a lot scarier at night, especially when no one else is around.)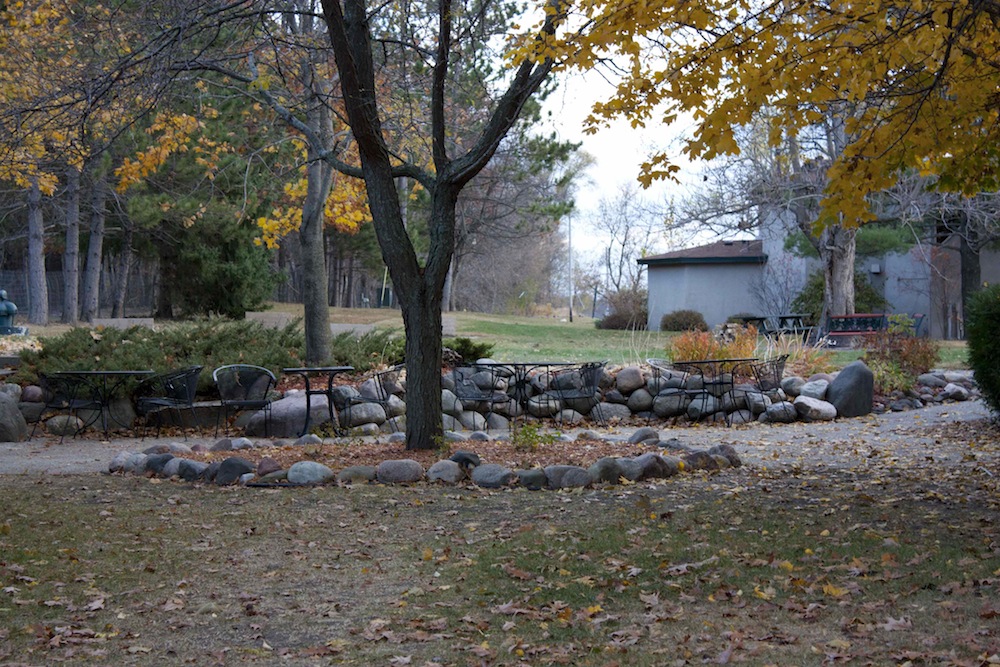 A lovely outdoor area. But if you look closer….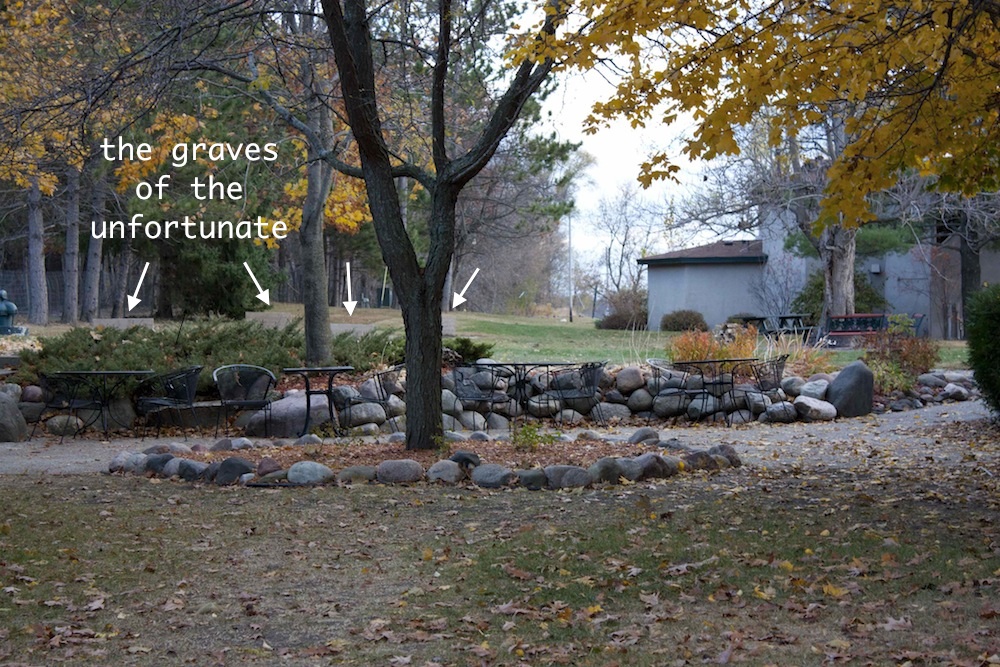 Complete with freshly-dug dirt.
Lovely wooden doors by day. Scary fortress-style gates in the middle of the night.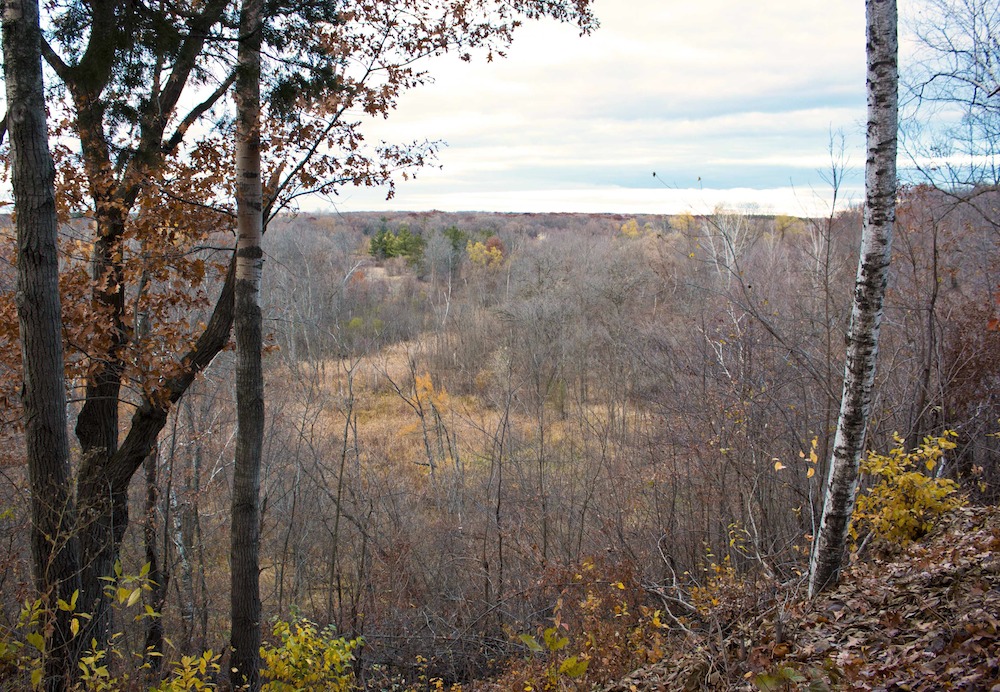 The Cliffs of Insanity! Or possibly, a lovely valley view.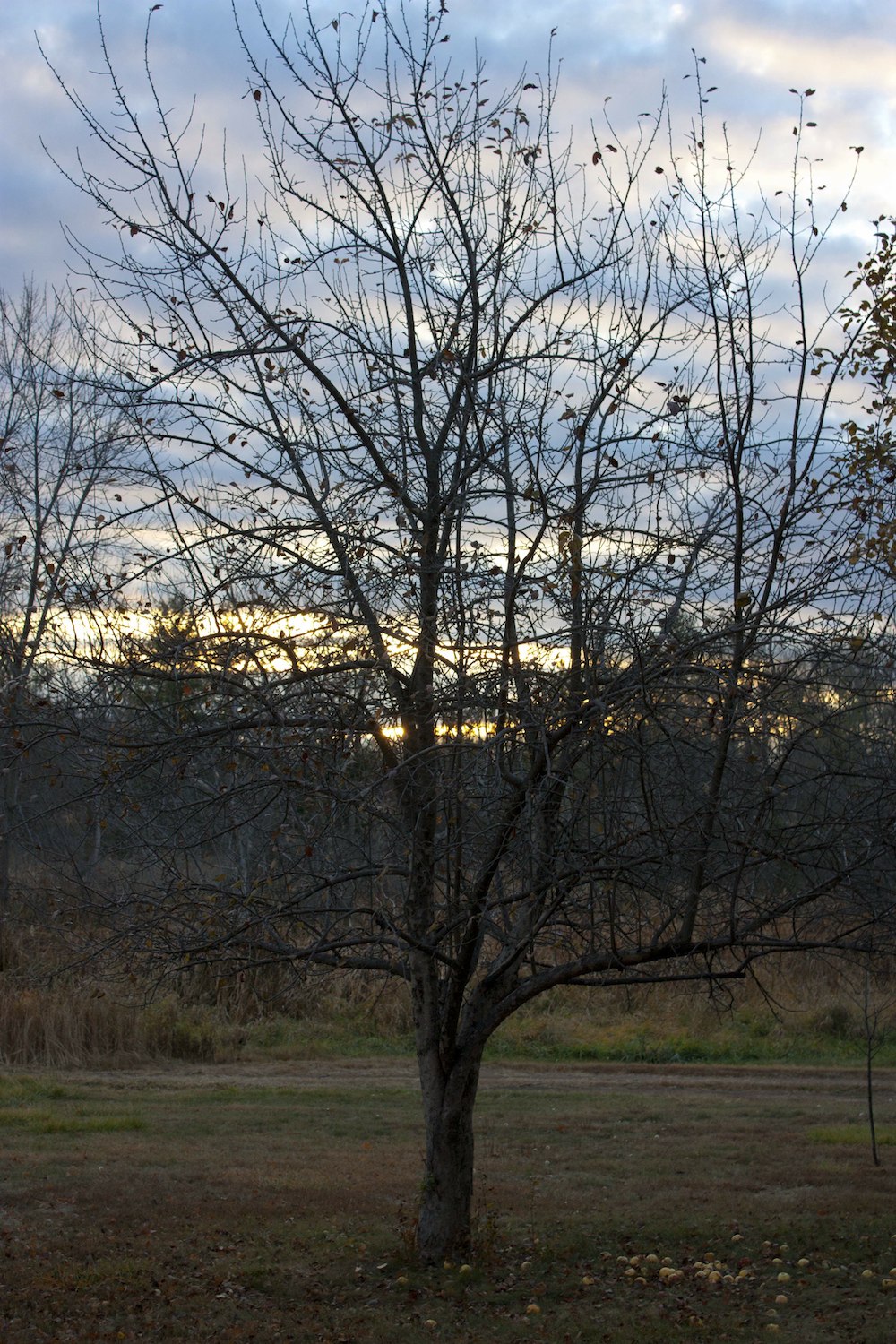 Sunset. Darkness looming…
And the scariest of them all: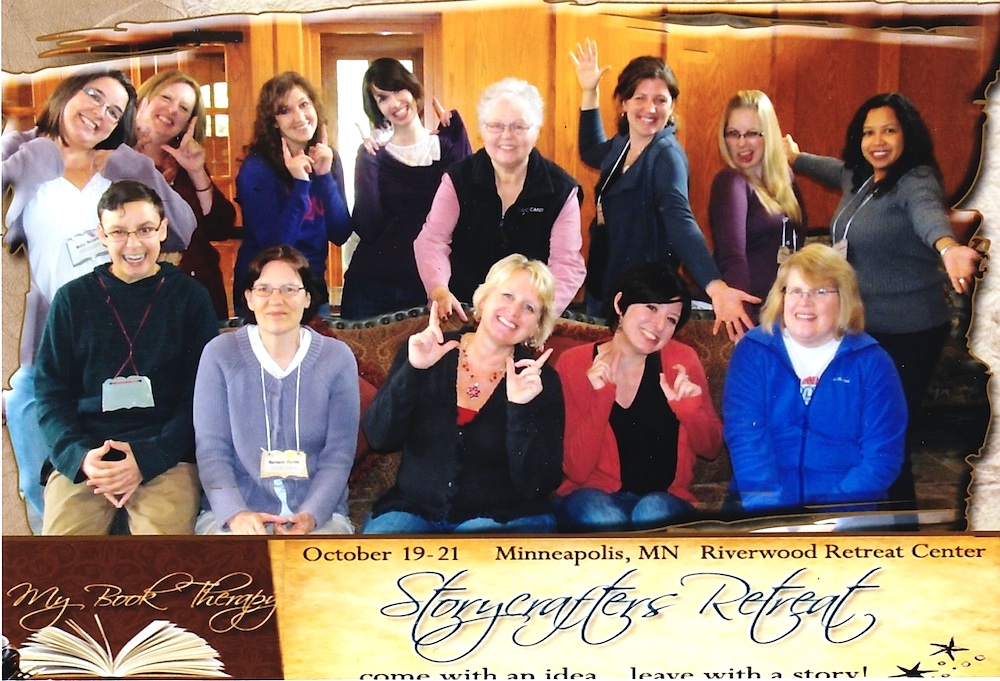 Writers.